V100 volumetric cold water meters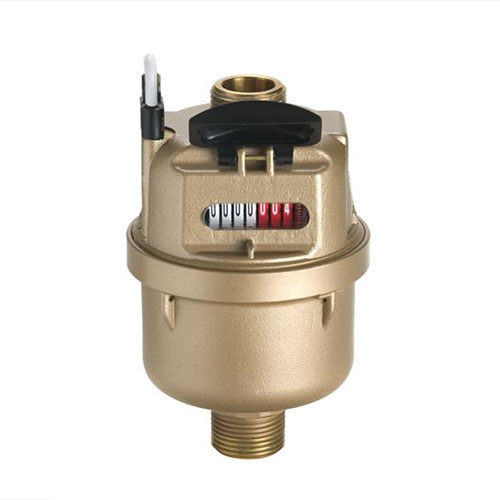 15mm to 40mm sizes available from stock
Honeywell (Elster Metering) V100 in-line meter domestic volumetric cold water meter
The V100 (formally (PSM-T meter) is the world's favourite domestic volumetric meter, with over 50 million already in service in over 100 countries.
Request a quote
Available in sizes ranging from 15mm to 40mm with flow rates between 7.5 litres/hr to 20 m3/hr
Optimum accuracy and performance at all times, in any position.
Suitable for installation in flooded chambers (IP68 rated).
Specification
R160 flow range (Q3/Q1) Class C equivalent
Meter size (mm)
15
20
25
30
40
Meter thread size
Inches
G¾"A
G1"A
G1¼"A
G1½"A
G2"A
Overload flow rate
Q4 ±2%
m3/hr
3.125
5
7.875
12.5
20
Permanent flow rate
Q3 ±2%
m3/hr
2.5
4
6.3
10
16
Transitional flow rate
Q2 ±2%
litres/hr
25
40
63
100
160
Minimum flow rate
Q1 ±5%
litres/hr
15.625
25
39.375
62.5
100
Starting flow (approximate)
litres/hr
2
2
6
12
20
Output pulse
litres/pulse
0.5
0.5
5
5
5
All models
Head loss at Q3 less than 0.63 bar, maximum water temperature 30°C, maximum pressure 16 bar