'Fit-and-flow' data storage
AquaMaster can be supplied with the transmitter mounted directly onto the sensor or remote from the sensor (with up to 200 metres of cable fitted) and can measure bi-directional flow as standard).
The transmitters 'fit-and-flow' data storage saves all flowmeter information and settings allowing for quick and easy transmitter replacement. It comes with a backlit graphical display and uses a smartphone loaded with the Velox app for easy set up.
The standard output is a dual solid state switched pulse for both forward and reverse flows and can be configured to give the required pulse output (up to 50Hz).
The LCD display can be programmed via the NFC contactless interface to display any/all of the following parameters: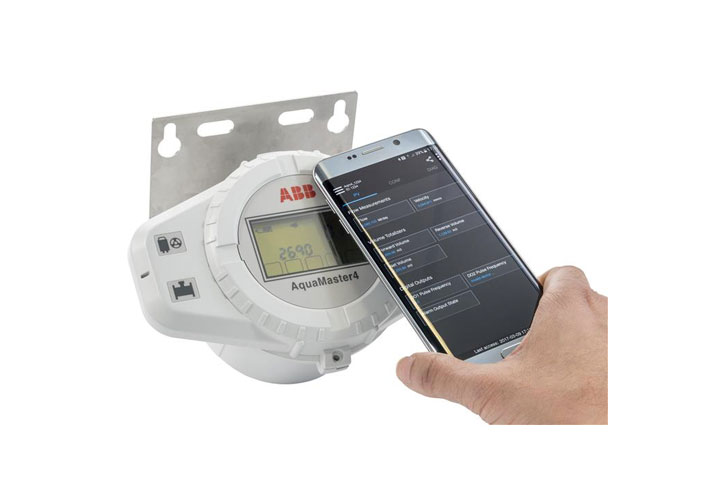 Forward and reverse flow rate
Forward, reverse and net flow totalisers
Flow velocity
Date and time
Pressure (if applicable)
It also displays alarm conditions (low battery, sensor fault, empty sensor, mains power failure, low GSM signal and renewable energy not present) as standard.