Katronic KATflow150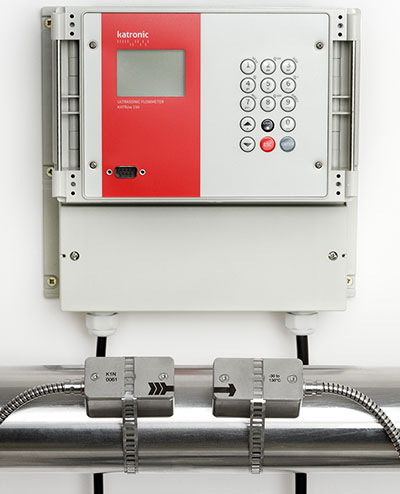 Meter with transducers for pipe sizes from 50mm to 3000mm available from stock
Dual channel ultrasonic flowmeter
KATflow150 is an advanced ultrasonic flowmeter designed for permanent installation for use in the water industry. This meter offers the option for dual channel sensors, this will allow the user to either save cost and time by performing two independent measurements simultaneously or to install two pairs of transucers on a single pipe for locations where there are non-ideal flow conditions.
Request a quote
Suitable for use on pipe sizes ranging from 10mm to 6,500mm
Can be installed on to pipework with no interuption to the flow, this offers a cost affective solution, especially on larger sized mains
Lockable and sturdy IP66 polycarbonate flowmeter enclosure
The dual channel measurement option as mentioned above offers the facility to calculete the sum, avarage, difference and maximum of these two flows
Up to ten input and outputs modules available
Option for integral data logger with up to 100,000 measurements
Optional transducer mounting accessories to best suit the users requirements
The transducers can be supplied suitable for submersion in water if required (IP68 rated)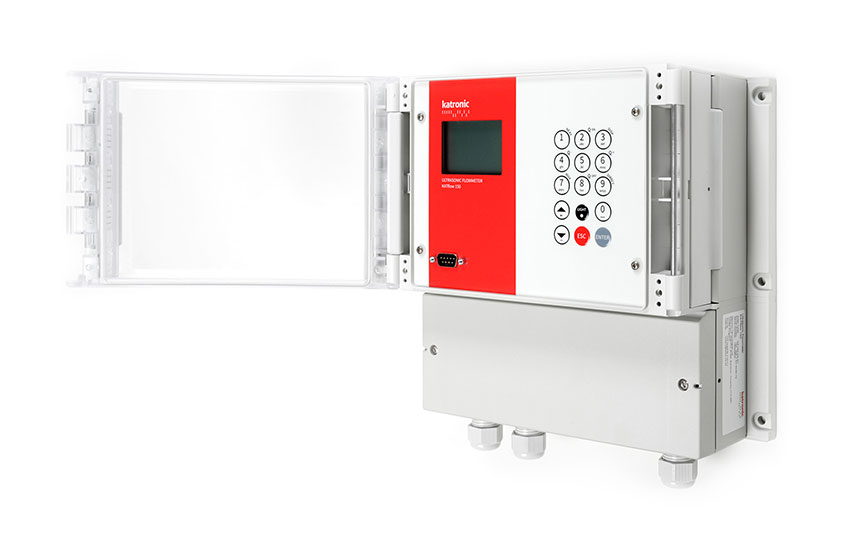 Display unit
The transmitter can be installed up to105 metres from the sensing transducers. The transmitter offers the following features:
Back-lit LCD graphic 3-line (selectable) display
The display can be configured to show flow rate, totaliser and diagnostic functions
Output options include current (typically 4-20mA), digital open collector pulse, digital relay, voltage and frequency
Communication options include RS232, USB cable, RS485, Modbus RTU, HART compatible and Profibus PA
Power supply options are 100-240v AC 50/60Hz or 9-36v DC.