Octave Ultrasonic Flowmeter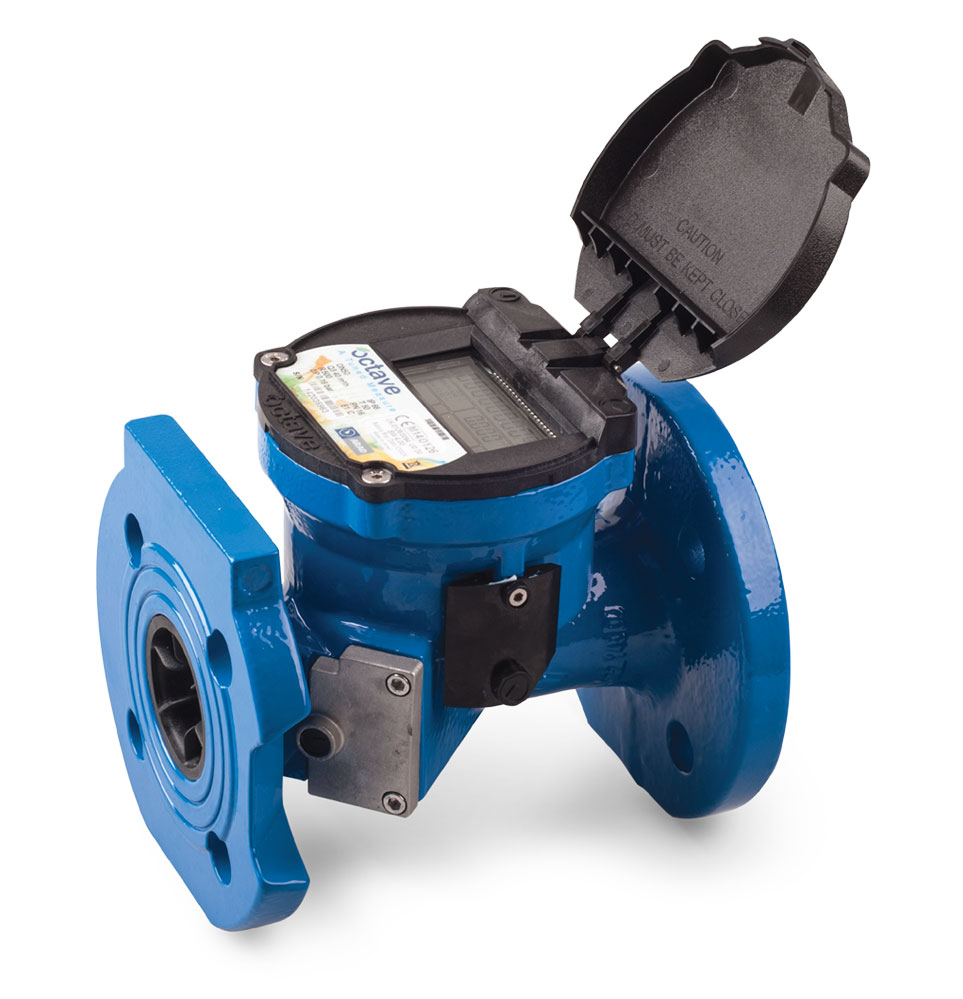 Sizes 50mm to 150mm available from stock
Arad Octave ultrasonic meter
A revolutionary, precise and ultra reliable ultrasonic bulk water meter measuring bi-directions flow with no moving parts and battery life up to 15 years.
Request a quote
Available in sizes from 50mm to 150mm with flow ranges from 0.08 m3/hr and 1250 m3/hr.
Integral LCD display showing flow rate, forward & reverse totaliser and alarms for low battery & fault measurement. The meter offers a dual pulse output (can be configured to suit customer requirements at order stage), 4-20mA output (loop powered), encoder output and Modbus protocol output.
Specification
Meter performance acc. ISO 4064 -rev.2005
Meter size (mm)
40
50
65
80
100
150
200
250
300
Meter flange
Threaded
PN16
PN16
PN16
PN16
PN16
PN16
PN16
PN16
Overload flow rate
Q4 ±2%
m3/hr
50
50
50
80
125
313
500
1250
1250
Pernanent flow rate
Q3 ±2%
m3/hr
40
40
40
63
100
250
400
1000
1000
Transitional flow rate
Q2±2%
m3/hr
0.256
0.125
0.125
0.2
0.32
0.8
1.28
3.2
3.2
Minimum flow rate
Q1 ±5%
m3/hr
0.16
0.08
0.08
0.125
0.2
0.5
0.8
2
2
Starting flow
m3/hr
0.025
0.025
0.025
0.025
0.025
0.2
0.2
0.5
0.5
Turndown ratio R
Q3/Q1
R Value
250
500
500
500
500
500
500
500
500
Headloss at Q3
Bar
1.171
1.171
1.171
1.615
1.626
1.869
1.169
1.474
0.802
Output pulse (default settings)
0.802
Litres/pulse
10
10
10
10
100
100
100
100
100
All meter sizes
Maximum temperature is 50°C and maximum pressure is 16 bar