Dataloggers and Datalogging Equipment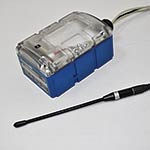 MerComms.amr is a new compact GPRS flow data logger with up to four independent input channels, each channel being configured to suit the in-situ flowmeter. This data logger will work with all the commonly used mechanical and electronic flowmeter pulse units/pulse cables and is fitted with an integrated roaming SIM chip.
Read more about GPRS Dataloggers >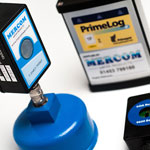 Triton is a new range of manual download data loggers which offer a variety of measurement options, logging functions and enclosures to suit your requirements. The enclosure options include a compact, lightweight plastic enclosure or a rugged stainless steel housing with the option of an LCD display.
Read more about Manual Download Dataloggers >
If you're interested in any of these services please get in touch on 01453 887449 or sales@mercomwp.co.uk