Data Loggers and Leakage Detection Equipment Rental
Equipment Rental for the water industry
Equipment rental is a service we offer to the water industry, industrial & commercial sector, contractors and consultants for datalogging and leak detection equipment. We have a large hire stock as well as a range of ancillaries to support these products.
We aim to make your job easier and more affordable by offering competitive prices and easy hire terms.
Rental from 1 week to several years
Flow and pressure dataloggers for network analysis
Correlators, ground microphones and pipe locators for leak detection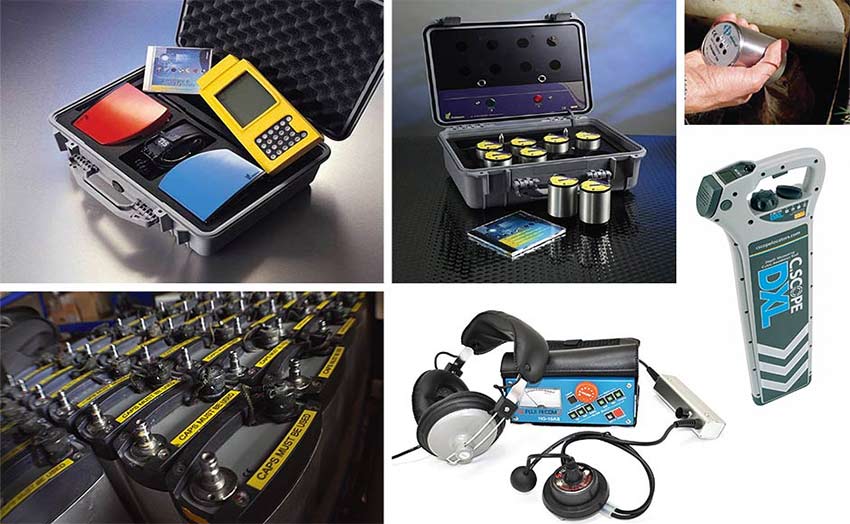 This service could suit water companies or contractors working in the water industry who have sufficient equipment for the majority of the year. However, when the harsh winter kicks in and the temperature drops below freezing, leakage increases significantly and the pressure is on to repair leaking pipes, you may need some extra hardware to get through this difficult period. We offer products from acoustic ground microphones to sophisticated leak noise correlators, all of which are available on a rental basis to meet short-term contracting requirements.
We also offer a range of Flow Meter Services
We offer a wide range of installation, verification and maintenance services. This includes routine repair services, meter verification on all water into supply, zonal, abstraction and recharge flowmeters and a wide range of installation services for various types of flowmeters.
Read more on our flow meter services >
If you're interested in any of these services please get in touch on 01453 887449 or sales@mercomwp.co.uk