Leakage Detection Equipment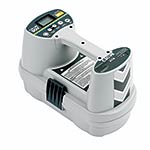 New Cable Avoidance Tools & Signal Generators are now available, we are offering the C-Scope CXL & DXL Cable Avoidance Tool (CAT) with either the SGA or SGV Signal Generator. We also offer the MXL Locator and MXT signal Generator for tracing over longer distances. These are high performance Locators developed using the latest in advanced digital signal processing technology to locate the exact position of buried pipes and cables.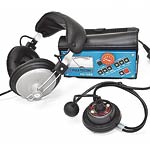 Fuji ground microphones and electronic listening sticks are available to suit your specific requirements. We are offering the HG-10II high performance acoustic leak detector and the LD-7 small, lightweight and economic acoustic leak locator along with the FSB-8D electronic listening stick. We can also supply the traditional listening stick with metal shaft and wooden or plastic earpiece if required.
If you're interested in any of these services please get in touch on 01453 887449 or sales@mercomwp.co.uk