Flow Meter Ancillaries - Spares & Replacement Parts
Pulse Units & Unit Terminations, Splitter Cables, LRP Repairs, Replacement Batteries and more...
Ancillary equipment covers a large number of products ranging from the supply of pulse units through to street furniture. These products and services are available at very competitive prices and the commonly used parts are held in stock, enabling us to offer fast deliveries.
Our range ancillaries for Flow Meters, Data Loggers & Pulse Units - spares, repairs and replacement parts:

Pulse units
We hold in stock a wide range of different pulse units and connectors for the commonly used dataloggers, this enables us to offer you the option of supplying the pulse units with flying leads or terminated with the required datalogger connector. Should you have a requirement for a particular pulse unit that we do not currently hold in stock, we can obtain it for you, we would be happy to add this to our stock list should you have an on-going requirement.
Pulse unit terminations
Alternatively, you can free issue us with the pulse units and we will terminate them with the required datalogger connector.
Splitter cables
We can supply splitter cables made to your requirements, these could be two way, three way splitter cables with flying leads or terminated with connectors to fit the appropriate flowmeter or receiving equipment (normally dataloggers).
LRP repairs
Why throw away those faulty LRP pulse units when they fail (with the datalogger connector fitted), we can now repair these by replacing the failed reed switch. We will fit a higher specification reed switch which will offer an extended life and a reduced price compared to the cost of purchasing a new pulse unit and fitting a new datalogger connector.
Replacement batteries
We can supply a range of batteries and battery packs for many products including electro-magnetic flowmeters (ABB and Siemens) and dataloggers (Technolog, Radcom and Primayer). If you have other products which require replacement batteries and are able to send us a sample we will look to offer these if possible.
Pulse Test Unit (PTU)
The PTU can be fitted with connectors to match the dataloggers you use, this will allow you to connect the pulse unit to the PTU and confirm it is working correctly by counting the pulses. The PTU will also generate pulses which will allow you to check the performance of your data logger and pulse cable.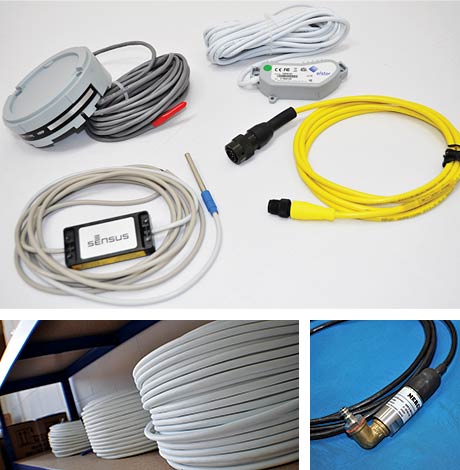 Datalogger Calibration
We offer a calibration service for pressure dataloggers complete with calibration certificate. We also offer a service to check flow dataloggers and replace failed batteries if required (subject to the datalogger design).
Correlator Reference Unit (CRU)
We offer a service to visit site and check the performance of your correlators. With the CRU we can also offer a calibration service (correlators model TBC).
Pressure transducers
We can supply a range of pressure transducers to measure mains pressure, reservoir level and borehole level, these can be supplied to work with traditional data loggers or telemetry systems.
Datalogger ancillaries
We offer various datalogger ancillaries such as hydrant caps, flexible hoses and quick release pressure connectors. We can supply other parts if required.
Street furniture
We can supply a range of street furniture ranging from a compact bollard through to single and dual compartment cabinets.
Specific requirements
Should you have a specific requirement for products not covered above we can help, just give us a call.
If you're interested in any of our ancillaries please get in touch on 01453 887449 or sales@mercomwp.co.uk